Main Page | About the Freedom Democrats Wiki | Find your State | Platform | Internet Links | Media Links | Literature | Contacts | Video | Forums | Endorsements | Help
This page is for those in Idaho who are interested in The Democratic Freedom Caucus.
State Chair
Edit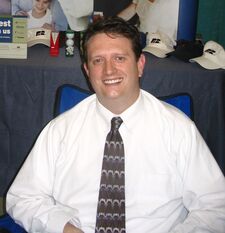 State Chair
National Committee member of the Democratic Freedom Caucus
Articles by W. Lane Startin
Idaho's Dirty Secret: Anti-Mormonism, NewWest Boise
The Revolution is dead. Long live the Revolution!, Freedom Democrats
The Case for Libertarian Democrats, Daily Kos
Freedom Democrats Wiki users from Idaho
Edit
Congressional Districts
Edit
Idaho's congressional districts
Ad blocker interference detected!
Wikia is a free-to-use site that makes money from advertising. We have a modified experience for viewers using ad blockers

Wikia is not accessible if you've made further modifications. Remove the custom ad blocker rule(s) and the page will load as expected.